Hokuto's Commission Guide
Last updated: 31 May 2023. All commissions are OPEN for the month of June.SLOTS
1. EMPTY
2. EMPTY
3. EMPTY
4. EMPTYI am currently out of college and unemployed; as such, I have no excuse not to meet reasonable deadlines.
Previous Works
Click on any image to view it in full size. Click the end of this sentence for a look at older works. Feel free to use any posted image to describe or compare to what you want.
2023
2022
2021 (For Others)
2021 (Personal)
2020 (For Others)
2020 (Personal)
2019 (Personal)
Options
MOST PRICES ARE ESTIMATES; ACTUAL COSTS MAY VARY. Click to view a detailed guide to your options.Baseline Prices
- Headshots and Busts: $12
- Halfbody: $16
- Fullbody: $20Presets (fixed price)
- Dloodle Deal A: $3/a coffee on Ko-fi (your prompt; fast and loose pencil sketch, no revisions)
- Dloodle Deal B: $6/2 coffees on Ko-Fi (your prompt; I interpret it how I want)
- Dloodle Deal C: 10% discount on experimental pieces (experiment of the timeslot: watercolor pencil)
- Dloodle Deal D: 50% discount if you let me do a bad job, for the LOLZ
- Profile Pic: $10 (digital headshot, colored with solid lines, simple background)
- One-Page Wonder: $20 (digital fullbody, colored with solid lines, simple background)
- Secret Bonus: either I apply it or I don't
---
Medium
- Traditional: colored pencil, graphite pencil, and/or ink on paper (delivered as original resolution JPG; USPS option available for Hawaiʻi residents)
- Digital: graphics tablet on FireAlpaca (delivered as PNG or JPG, in original resolution and a smaller file if applicable)
- Ask about any other medium; I just haven't listed them or provided samples because these aren't usually in demand.Lines
- pencil or ink sketch (traditional)/(digital) sketch: -10%
- lines (traditional/digital): default
- lineless (digital only): +$4*When I refer to open or closed lines, both styles are solid lines that are cleaner than sketches.Coloring
- colorless (lineart only; traditional or digital, cannot be shaded): -20%
- grayscale (digital or pencil): no extra charge
- full color: default
- markmaking (traditional)/textured (digital): +10%
- ink markmaking with color: +20%
- cel shading on any piece except reference sheets: +20%; added after everything elseBackground
- Default: paper color (traditional)/transparent, flat color, gradient, or flag (digital)
- +$1: cutout background (traditional), simple background (digital)
- +25-100%: complex background (any medium)Add-Ons
- Characters past the first: +75% per character
- Props: +10% (from baseline) per simple prop (inquire about complex props)Other Features
- Available orientation: portrait, landscape, square, artist's choice
- Access to traditional concept art (if applicable): +$1/page
- Original design/no refs: +50%, comes with an extra revision
- Reference sheet (digital only): $36/2 views or $50/3 views; full body, clean lineart, full color, no shading, reference background, +1 revision
- Background only: contact for quote
Samples
Terms of Service
I: the artist; you: the client; my work/your piece: the good/service I provide to you
I will do: humanoids (including fantasy), animals (feral, anthro, pets), monsters, fanart (including copyrighted characters; inquire within), Twitch emotes (inquire within).
I don't do: NSFW (sexual, violent, or otherwise), horror, heavy mecha (sorry), anything I perceive as significantly beyond my skill level. If you don't see something covered in the ToS, ask!- I reserve the right to reject any commission proposal with or without an explanation. I also reserve the right to reject any commissioner.
- All prices are in USD. 40% must be paid before I begin your piece. I accept pay through Paypal (preferred) or Ko-fi. You are under no circumstances allowed to share my deadname (associated with my PayPal) unless actual legal action or something is being taken.
- References may be digital and/or written and sufficiently detailed regardless of medium. Multiple references can be provided if necessary.
- Please hold me to a reasonable deadline. Don't rush me, but don't let me idle too long. If you have a set deadline, let me know before you pay.
- I offer one round of major revisions for the initial sketch unless otherwise specified.
- I will offer a full refund if for any reason I cannot complete your piece or if you cancel before receiving the initial sketch. I will offer a 40% refund before the coloring stage and no refund during or after coloring if you cancel then.
- Your piece will be signed and dated by me. Please don't remove or imitate my signature.
- I retain the rights to my work, but not your characters or ideas.
- Unless an agreement is reached before payment, you may not commercially reproduce my work, including for prints, cover art, or other merchandise.
- You may post my work (with credit) on social media or other platforms, as well as crop or otherwise edit it for noncommercial use such as icons or forum banners.
- Unless specifically requested, I also reserve the right to include your piece in a gallery or similar display to inform future commissioners.
- To signal that you read the full ToS, include the word "Kinubo" in your proposal.
Please direct any additional questions to @Hokuto#6548 on Discord or [email protected]. I will do my best to respond in 48 hours.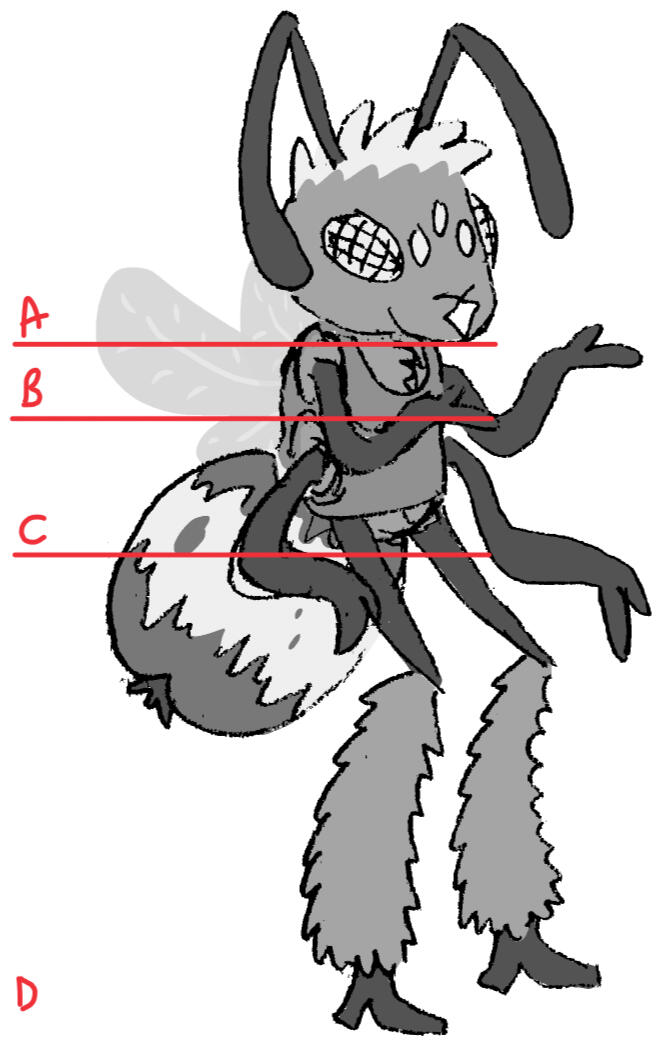 A special note on hands: I generally do not draw hands in headshots or busts; however, I am willing to do so for $1 extra per hand (limit 3).
---
Here are some thumbnails to help you price backgrounds.
---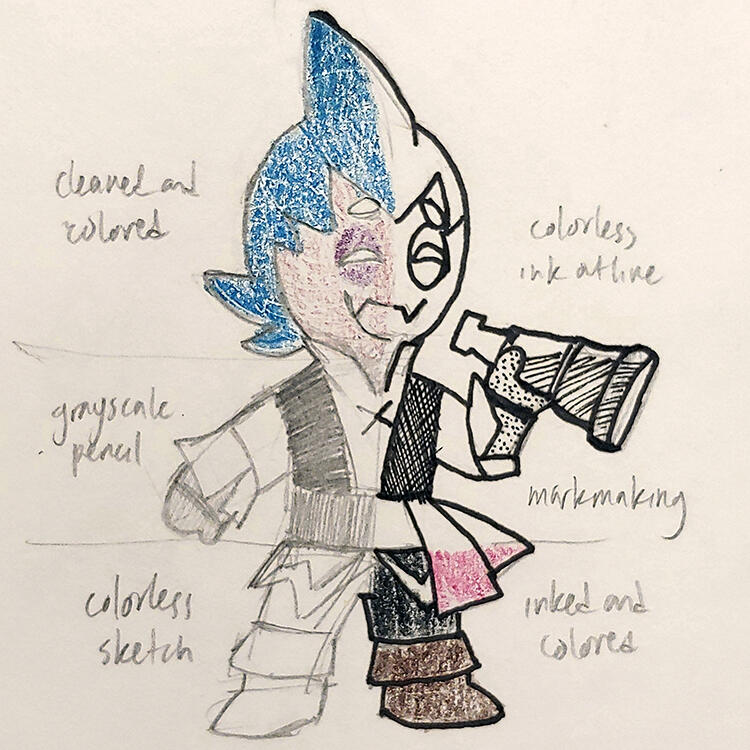 | Pencil | Ink |
| --- | --- |
| Clean lines, colored | Clean lines, colorless |
| Light sketch marks, grayscale | Clean lines, markmaking |
| Rough sketch, colorless | Light sketch marks, colored |
In case you were wondering, yes, I prefer drawing traditionally over drawing digitally.